As the Federal election quickly approaches, the New South Wales state election – happening this Saturday – is being looked to as a sort of canary in the coal mine. The Coalition has been in for two terms now, and are led by Premier Gladys Berejiklian (who took over after Mike Baird joined the pile of pollies who have resigned to spend more time with their families). As with any government who has been in for a long period of time, people are starting to look for other options.

Enter Michael Daley. He stepped up to the role of NSW Labor leader in November after previous leader, Luke Foley, was hit with allegations of sexual harassment by an ABC journalist. Whilst a leadership change is a good chance to make the party look fresh, it's really not ideal to have to switch things up months out from an election due to a sexual harassment claim.

I'll be real, you may well have only heard Daley's name for the first time in the last couple of days – especially if you live outside New South Wales, where there's really been no reason to pay much attention to him. But three days out from an election, he's making headlines for all the wrong reasons.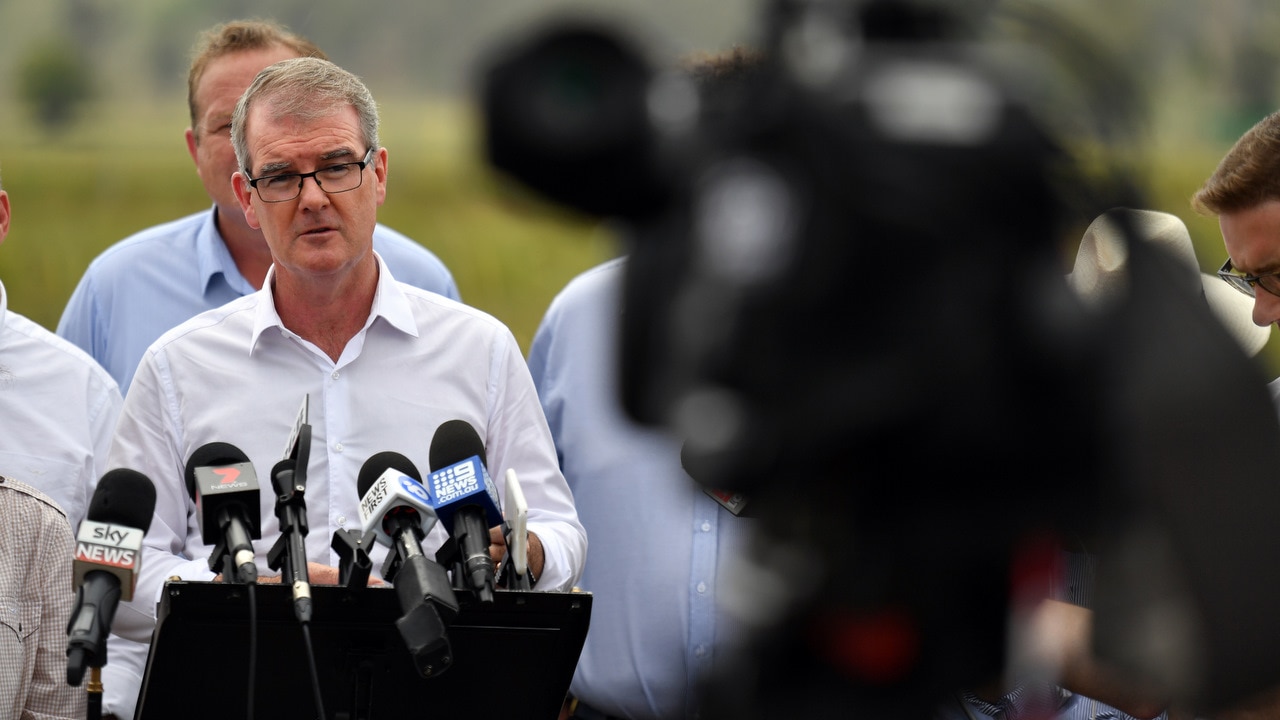 Daley was a Customs officer and a lawyer before taking Bob Carr's seat of Maroubra in 2005. In 2011 he became Shadow Treasurer, and he took over as the Deputy Leader of NSW Labor in 2016. He briefly made headlines in 2012 for supposedly being drunk while giving a speech in Parliament – he rambled on for a bit, yelled at the speaker, and then got dragged out of the chamber. Not his best day. Other than that, unless you've been actively following every detail of NSW politics he was just another state politician that you didn't really know existed.

When Daley took over the leadership, it was like a blank slate. Nobody really knew who he was, so NSW Labor were happy to pump resources into promoting what a good dude he is. The Coalition have been running with the line "Don't Vote For Labor Or You'll Pay For It Daley" (ba dum tss), but haven't had much ammo other than that. Until now.

On Tuesday, a video taken in September in a Blue Mountains pub surfaced. In it, Daley is seen pulling the 'Immigrants Taking Our Jobs' trick, blaming educated Asian youths for young people leaving Sydney. Actually, the direct quote is "Our young children will flee and who are they being replaced with? They are being replaced by young people from typically Asia with PhDs".

He backed down pretty quickly.

"What I was referring to when I made those remarks was housing affordability in Sydney. I could have expressed myself better. I could have chosen better words. No offence was meant and I hope none has been taken. But whilst all of that is clear and the intentions of my comments were clear, I just want to say that housing affordability in Sydney is a massive issue" he said.

Yeah, righto.

He's been widely condemned for his racist comments. We're currently in the middle of examining ourselves and our leaders for the way we deal with race relations after Christchurch, and it's disappointing but horribly unsurprising to have to add another politician to the list of people with garbage opinions.

The result of this is that Daley is now going to spend the dwindling number of days before the election campaigning in marginal Sydney seats that have higher populations of Asian voters, doing his best to kiss and make up. Whether or not he can get back the lost ground before Saturday remains to be seen, and with a fourth poll coming out showing the two major parties are deadlocked at 50/50 two party preferred, this is hopefully a lesson he'll never forget.